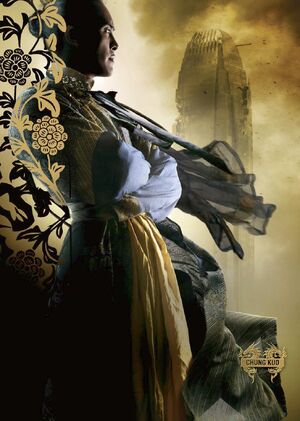 Welcome to the The Chung Kuo Wiki
Edit
This wiki is intended to be a compendium of knowledge of all things related to the Chung Kuo science-fiction series by David Wingrove, including both the original and new series. This wiki is in its infancy, so all serious help and contributions will be gratefully accepted.
Volumes in the Series
Edit
The Expanded Universe
Edit
Volumes in the Expanded UniverseEdit
Stories Not In Any VolumeEdit
Volumes in the 1989 Original Series (non-canon)
Edit
Major Characters
Edit
Groups and Factions
Edit
Other Articles
Edit
Latest activity
Edit
Ad blocker interference detected!
Wikia is a free-to-use site that makes money from advertising. We have a modified experience for viewers using ad blockers

Wikia is not accessible if you've made further modifications. Remove the custom ad blocker rule(s) and the page will load as expected.